The Club lake is accessible only to club-members. As it is a special lake, you won't just find your run-of-the-mill fishes here, no: there are many exclusive fishes to be caught here you cannot catch in any other lake.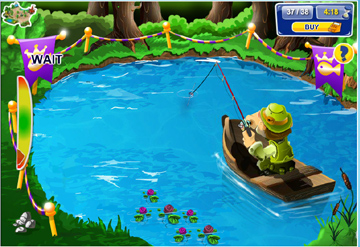 From Spooky Salmon to Viper Fish or Electric Eel: The Club-lake features fish no other lake has. To be able to fish in this exclusive club-lake, all you need to do is become a member of a Fishermen's Club.
Information on the fishes that are only available here:
The different species will be activated depending on your club's level (not the upgrade level!). Of course, you'll also be able to purchase special bait in the shop that will only be visible if these fish are activated for your club yet. Club fishes cannot be bred at the moment or taught tricks in the trick school, they can, however, be traded with. Your customers won't ask for them either.
<<< back to content >>>