Booster Chests are special packs of cards and card pieces.
Every day, you will receive a
free Bronze Booster Chest
. To access your booster chests, you can click on this button next to your card bar on the bottom part of your playing field:

You will be shown an overview of the boosters currently at your disposal, and you can also choose to buy more boosters with Diamonds.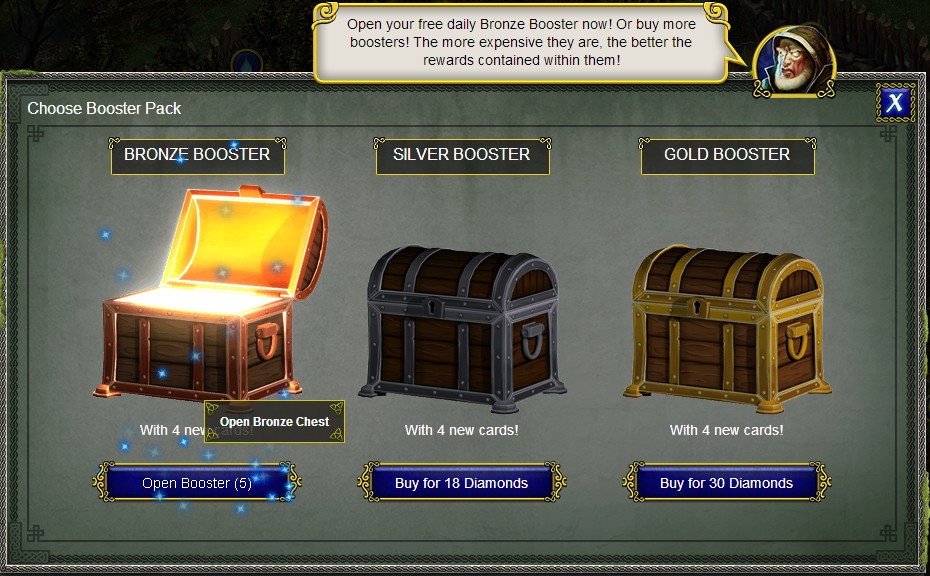 Opening a booster will let you play a game of sorts. You will be shown 8 covered cards, and you will be allowed to flip
four
of them and keep them. You can also pay Diamonds to flip additional cards. The table in the top right corner will show you what items are hidden under that set of cards to help you with your decision-making (keep in mind that they're not in order!).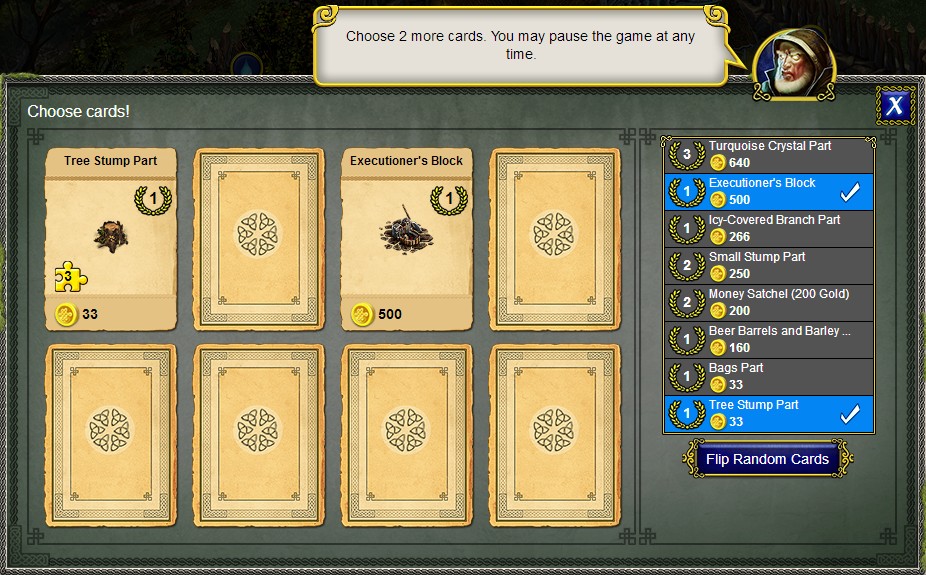 Either click on four cards to flip them yourself, or choose the option "Flip Random Cards" to have random cards flipped for you.
Once you are done flipping cards, simply hit
redeem
to collect your prizes.

The more expensive the booster pack, the higher the likelihood that you will find rare and valuable rewards within them!