Dear players
,
with the
farmers' market
,
My Free Farm
receives another
big update
. The farmers' market allows players
starting at level 23
who have a second farm to plant
flowers
and turn them into beautiful
arrangements
.
Preconditions: you need to have a second farm to be able to use this feature.
As you might have noticed already, there is a path with a signpost pointing South on your
second farm
.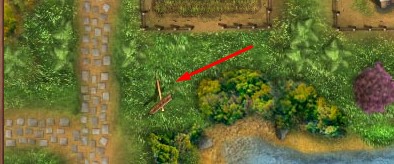 Here, you will find the
farmers' market
*, a completely new farm, which offers you the new production cycle
flowers
and
flower arrangements
. The farmers' market thus functions like a further farm with its own customers, the
flower farmies
.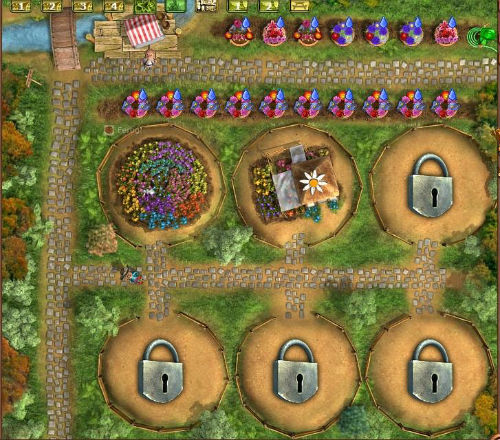 This further farm comes with two new "buildings", the
flower meadow
and the
flower workshop
. The flower meadow can be unlocked permanently for 85,000 pD; the flower workshop is available for 75,000 pD.
*
You need to have a second farm, to be able to see and use the farmers' market (unlockable by completing quest series 1, up to quest #23).
On your additional farm you will also find another
helper
, who'll explain you your new farm's most important features.

How does it all work?
Click the following button!
But that's not all yet!
With our new farm, we've also got
new shadowbox items
, which you may gain by
finding tiger lilies
and
fly agarics
as well as by
serving flower farmies
!


Plus, we've got new features for your convenience:
Starting today, you may buy animals via their respective sheds with just one click!
All you need to do is open your profile, and tick the box "Simplified animal purchase" and confirm the changes by entering your password.
Now access your shed. You will see the animals' outlines on the free slots.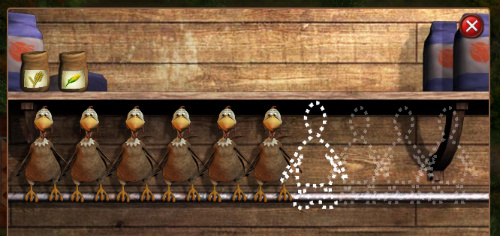 Click on one of the outlines, and confirm the security question via the green tick, and the animal is placed on the first free slot in your shed.
Also don't forget our
Shakespearean sheep
, our current
bonus item
available with a purchase of premium currency.
Enjoy our update
your
My Free Farm
-Team