Dear park directors,
we have made it - only a short while ago, we've been able to welcome the 2 millionth park director in My Fantastic Park.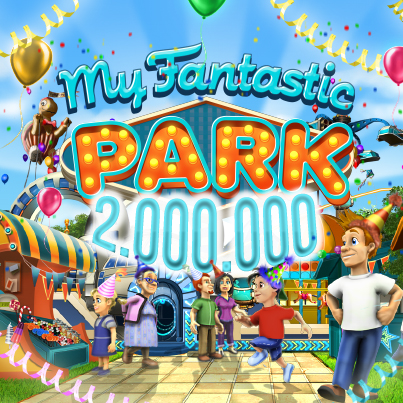 As this wouldn't have been possible without you, our players, we'd like to give something back:
From
Monday, June 10th until Friday, June 14th, each first login of the day will get you a very special present.
So make sure to login at least once per day, to get the 5 amazing presents!
We'd also like to take the chance to thank you all for playing My Fantastic Park and make this game world come alive thanks to your unique themed areas and exceptional parks.
Your My Fantastic Park-Team